Home
Newsroom
Newsroom
The Latest News from Dabeeo
Dabeeo Selected in the '2023 Defense Innovation Company 100' 
Leading the Leap into a Military Power with Spatial Information AI Technology
2023-10-12
조회수 569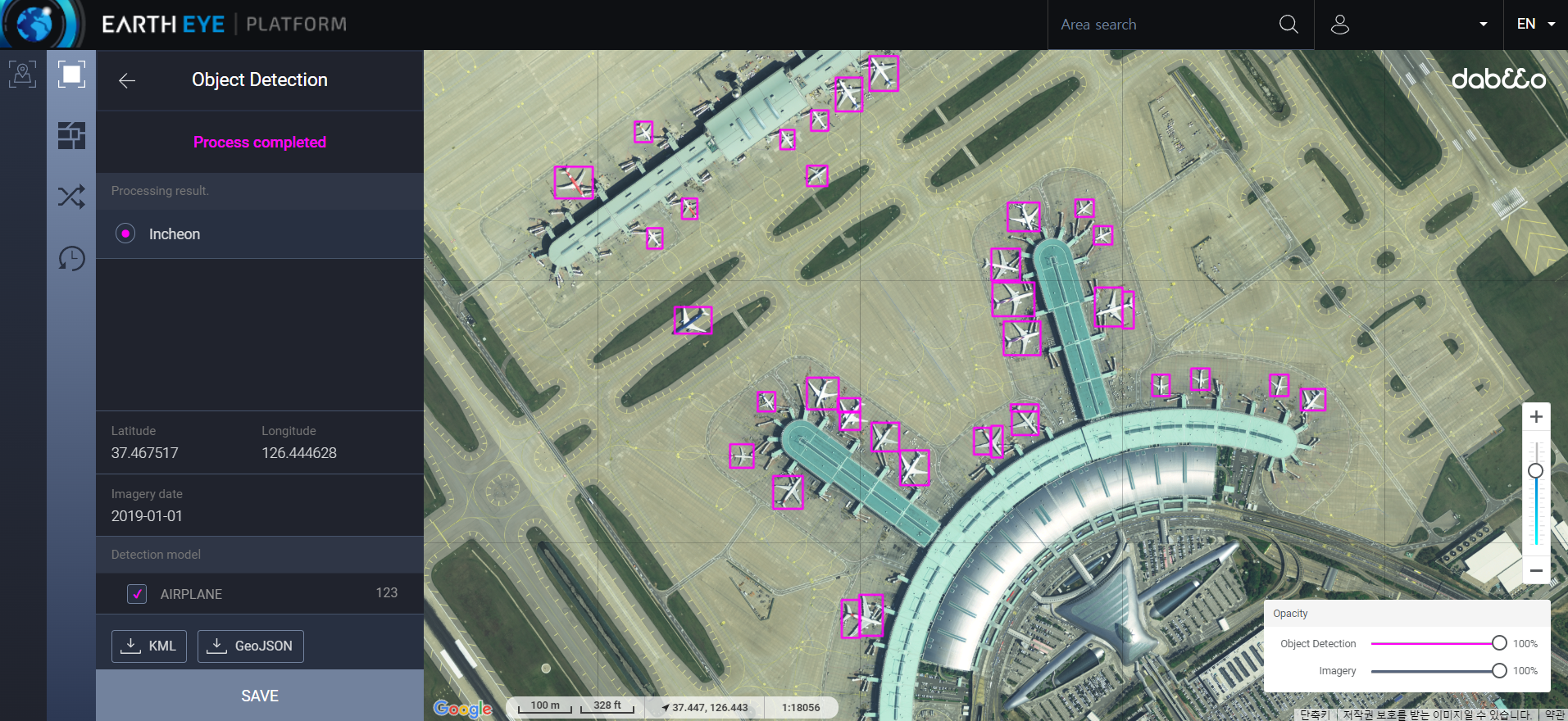 The spatial information AI technology company, Dabeeo, led by CEO Park Ju Hum, was selected for the '2023 Defense Innovation Company 100' project, conducted by the Defense Acquisition Program Administration and the Korea Research Institute of Technology (KRIT) in September.
The 'Defense Innovation Company 100' project, in response to the changes in the future battlefield brought about by the Fourth Industrial Revolution and recent trade environment shifts, focuses on innovative growth potential in five key areas of defense new industries: space, semiconductors, artificial intelligence (AI), robotics, and drones. It aims to select and support 100 small and medium-sized enterprises with the potential for innovation. Following last year's selection and the recent second batch this year, a total of 35 companies have been listed in the project. These selected companies will receive support over five years, including defense venture incubation of up to 50 billion KRW, support for domestic parts localization, and assistance for fostering global defense industry small and medium-sized enterprises.
Dabeeo was recognized for its technical capabilities in the field of AI, specifically in establishing a 3D modeling system for real-time battlefield environment changes. Through this project, Dabeeo will conduct intelligent data collection and analysis of battlefield information based on satellite, aviation, and drone image data and create a 3D operational environment for urban area operations.
Additionally, Dabeeo possesses Geo-intelligence technologies such as super-resolution, object segmentation, object detection, object classification, and change detection based on satellite images. It also operates its own platform called Eartheye. By integrating Geo-intelligence technology with 3D battlefield environment construction technology, Dabeeo envisions its evolution into an integrated combat system interface technology that transcends physical and spatial limitations within virtual environments.
Dabeeo CEO, Park Ju Hum, stated, "Dabeeo will contribute to the advancement of South Korea's national defense through its specialized artificial intelligence technology in satellite information analysis."
Dabeeo
Join Dabeeo on the path to becoming a global leader.