Home
Newsroom
Newsroom
The Latest News from Dabeeo
Dabeeo boosts Busan Expo bid with AI Technology for Climate Change Response
2023-11-20
조회수 233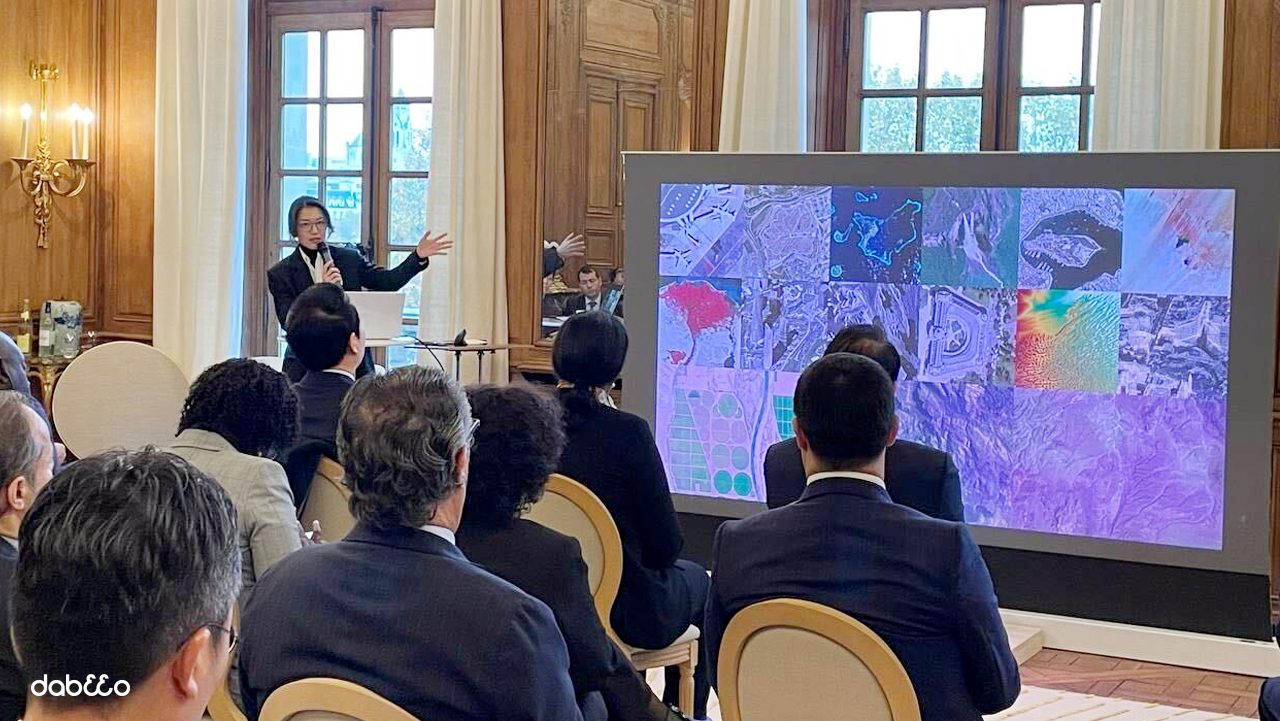 On November 14th (local time), Dabeeo, a spatial-specialized AI technology company, participated in the "Maison de Busan" event held in Paris, France, intensifying efforts to attract the Busan Expo.
At the event themed "Technology for Tomorrow," organized by the Korea Chamber of Commerce and Industry to exchange ideas for addressing climate change and introduce Korea's innovative technology prepared for the Busan Expo, more than 30 representatives from BIE member countries, including Prime Minister Han Duck-soo, Chairman Choi Tae-won of the Korea Chamber of Commerce and Industry, and Jang Sung-min, the Future Strategy Planning Officer in the Presidential Office attended.
Dabeeo showcased innovative AI technology for addressing climate change, particularly in the analysis of satellite images using AI and deep learning technologies. The presentation covered the entire process, from the AI-identified forest protection to afforestation and reforestation, as well as the utilization of forest carbon emission rights. Alongside other Korean companies introducing projects related to renewable energy and the development of new energy through plastic decomposition, Dabeeo actively participated in the event.
During the presentation at the event, Lee Sue kyoung, Director of New Business Strategy at Dabeeo, shared insights into the current status and possibilities of AI technology based on various data and insights derived from projects conducted with several countries. In particular, practical cases were introduced, including vitality signs and health monitoring of palm trees in Indonesia, analysis of deforested areas in Vietnam, and analysis of the declining trend and protection measures for Korean red pines due to climate change.
Park Ju Hum, CEO of Dabeeo, expressed, "As a citizen who wishes for the success of the Busan Expo, it is an honor to contribute, and Dabeeo will continue its efforts to further contribute our AI technology to address climate change."
Dabeeo
Join Dabeeo on the path to becoming a global leader.