Home
Newsroom
Newsroom
The Latest News from Dabeeo
Dabeeo MAPS - Indoor map Use Cases in Retail
2023-06-16
조회수 1265
Dbaeo MAPS Use Cases in Retail
Dabeeo's spatial information technology is being used in various fields. One of the common questions we may hear at exhibitions or business meetings is, "Where can we experience Dabeeo's indoor map?" You have probably had the opportunity to experience Dabeeo's data at least once in Korea. The focus of this content is on indoor mapping services, which include information based on location such as the frequently observed directory in large shopping malls like department stores or outlets, and searching for the locations of stores. This service is part of Dabeeo's spatial information technology, which is actively utilized on a cloud-based platform.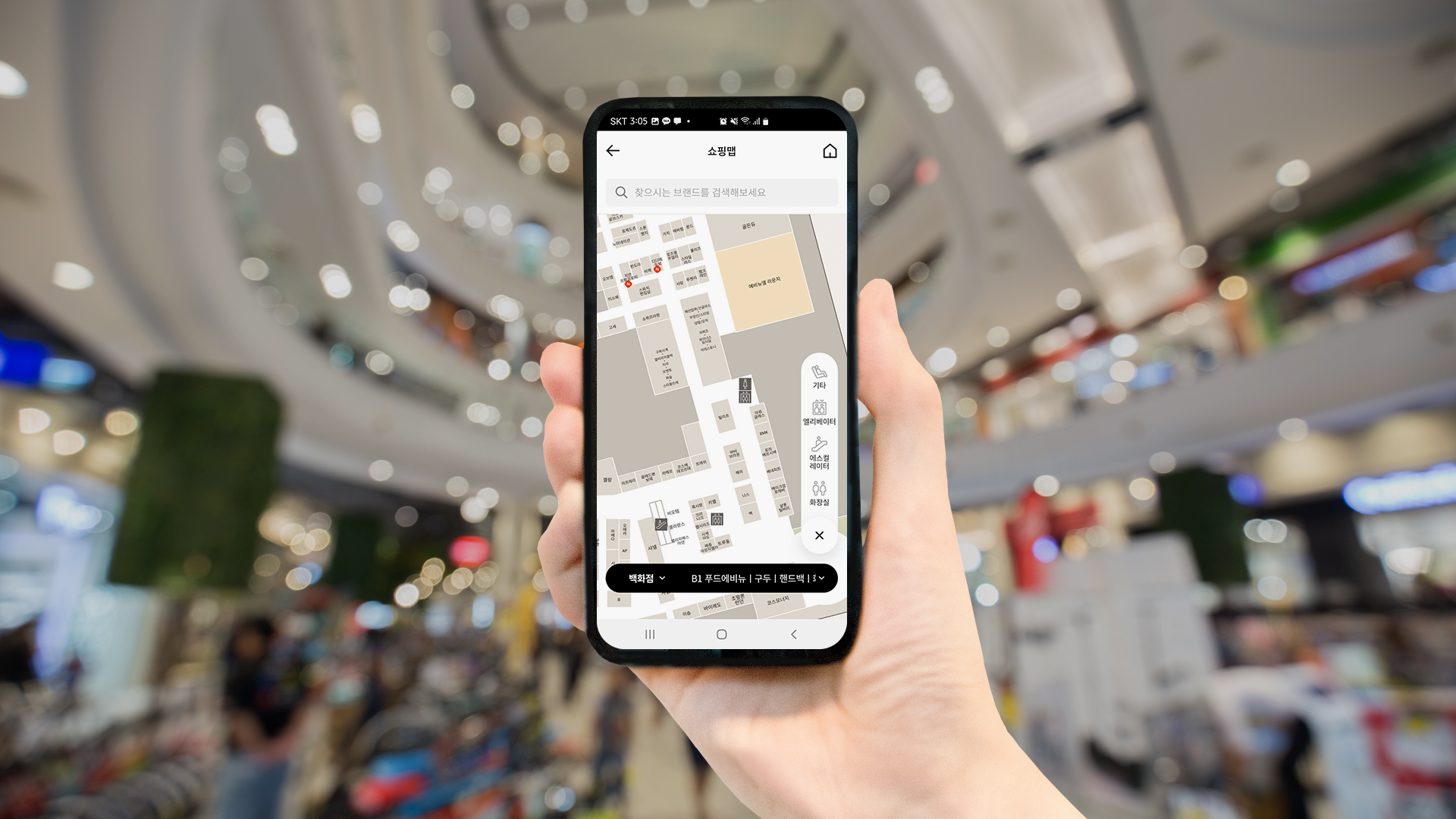 Among them, Dabeeo's indoor mapping service is particularly useful in the retail industry. In this content, we will provide a step-by-step explanation of: 1️⃣ Where and how Dabeeo's spatial information is being used, 2️⃣ What advantages it offers, and 3️⃣ How it is structured and provided.
---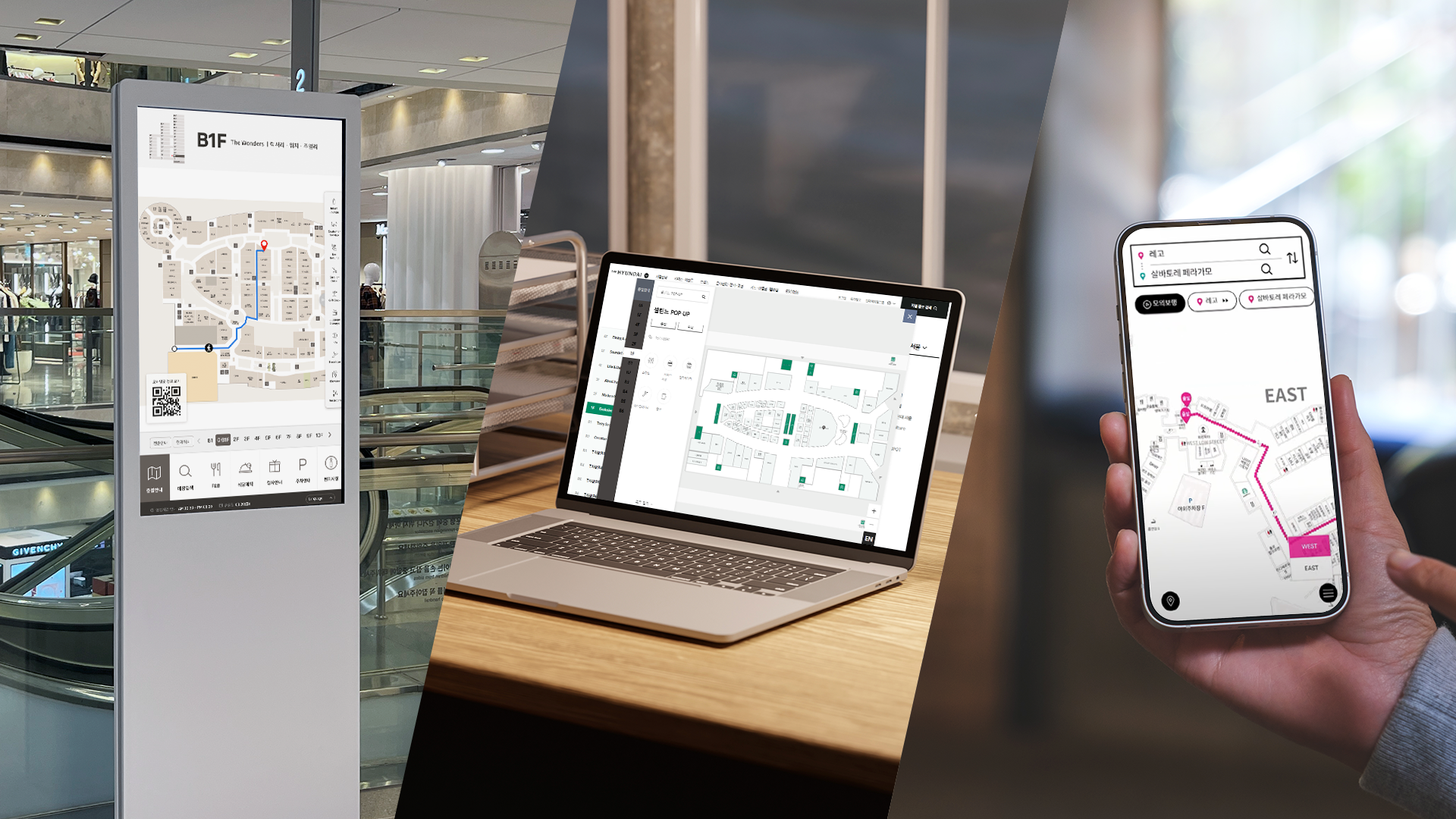 1️⃣ Where is Dabeeo's spatial information, specifically the indoor mapping, being used?
As mentioned earlier, you may have had the opportunity to use Dabeeo's services. Dabeeo collaborates with major domestic retailers such as Lotte, Hyundai, Starfield, and Shinsegae Simon to provide services that allow customers to find and utilize store information more effectively.
Although the specific environments where each retailer utilizes Dabeeo's indoor mapping may vary slightly, the basic approach is to display the indoor maps along with store information on the floor guide page of their websites and mobile apps.
Additionally, Dabeeo's indoor mapping is also utilized in information kiosks. These kiosks provide the ability to check one's current location and store information in complex indoor malls.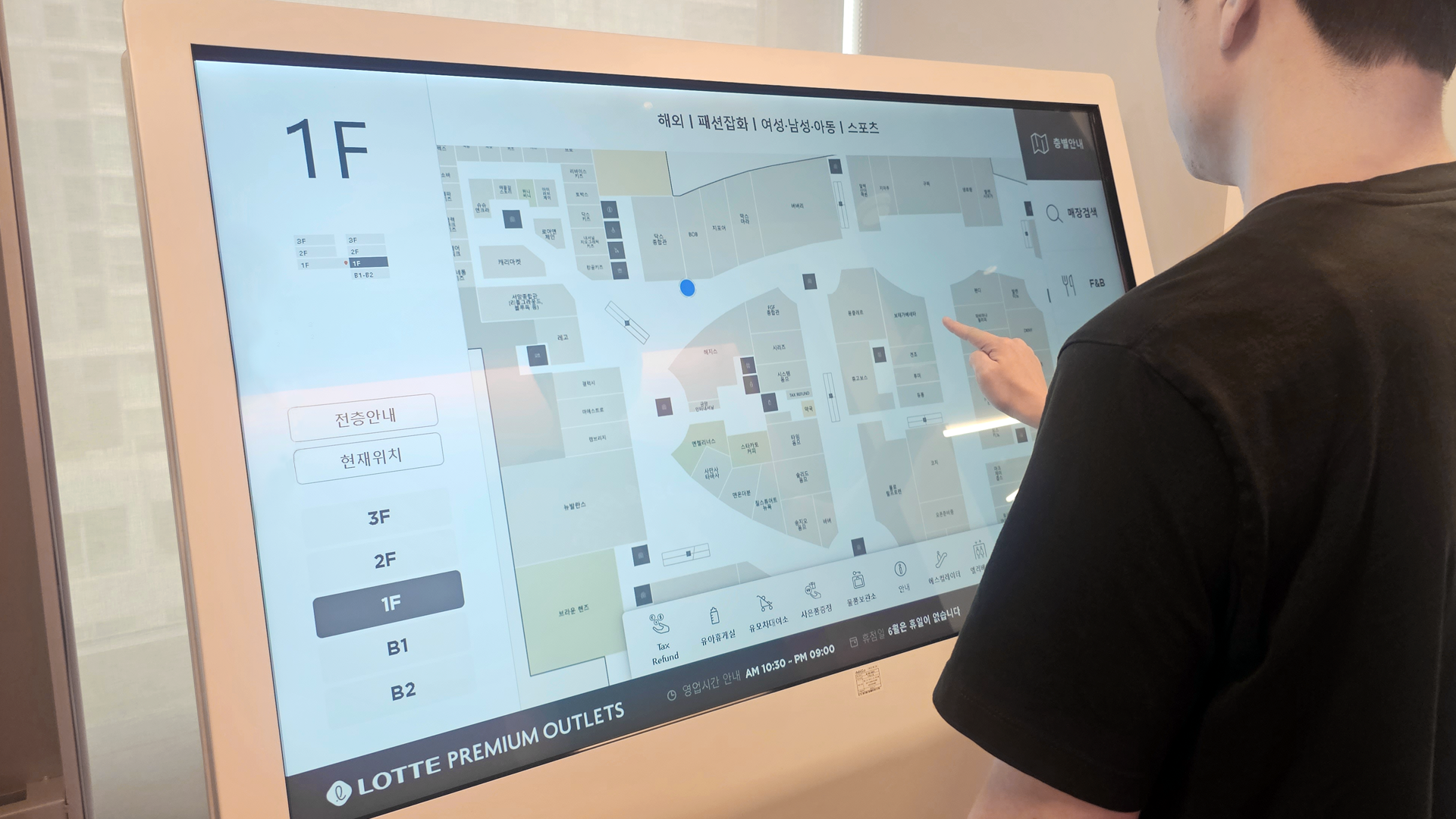 2️⃣ What are the advantages that make people use Dabeeo's indoor mapping?
Let me explain the advantages from the perspectives of floor plan administrators and end users.
First, for the person responsible for managing store information, they can easily and quickly modify the indoor maps using the spatial information editor called Dabeeo STUDIO. When there are changes in stores or updates required, they can access Studio, make the necessary modifications, save them, and distribute them. The updates are then instantly applied to the Dabeeo indoor maps used on websites, mobile apps, and kiosks, making it convenient.
Thanks to this convenient indoor map management, the latest information is quickly updated. From the perspective of customers who use store-specific maps, they can always access up-to-date store information. The navigation feature is also useful for easily finding desired stores in large and complex malls.

✔️ Dabeeo provides a tool (STUDIO) for creating digital indoor maps by converting existing image floor plans into digital maps and digital map data.

Creating indoor maps using images can be cumbersome when it comes to reflecting real-time information for new stores or temporary operations like pop-up stores. This is because it requires changing store information in the image tool and then applying the updated image file to each platform such as websites, mobile apps (Android, iOS), and kiosks separately. However, Dabeeo eliminates such inconveniences. They streamline the process by removing unnecessary steps, allowing for a single modification to provide customers with the latest data.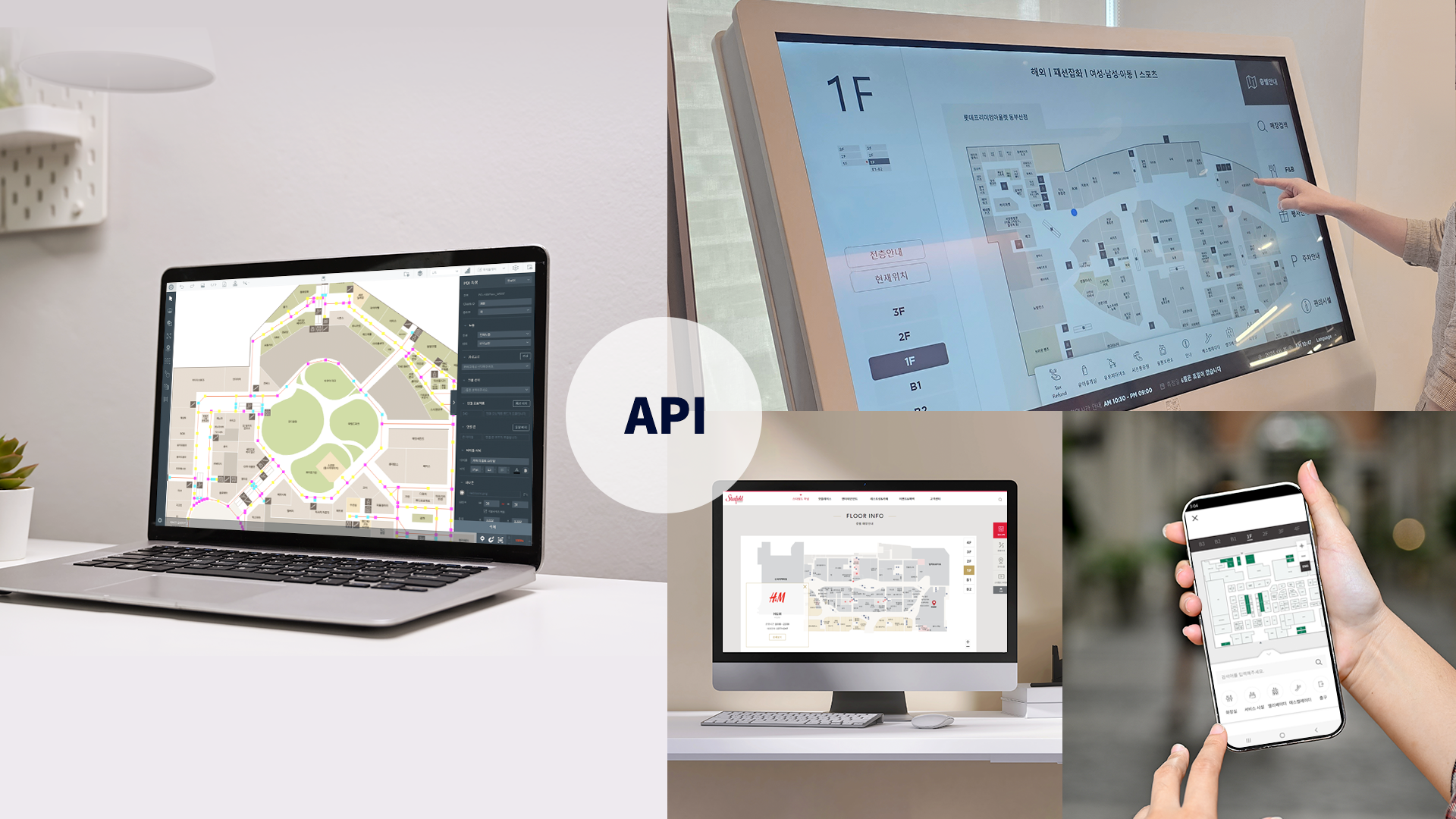 3️⃣ How is the modified data reflected in real-time on the service?

The indoor map data provided by Dabeeo is connected to each retailer's services (websites, mobile apps, kiosks) through the Dabeeo Maps API. While we don't always provide the complete end-service (the services directly used by customers, such as websites or mobile apps), we support the implementation of desired functionalities through the API, starting from loading the maps to providing navigation options. This is similar to how other services call upon Google Maps, Naver Maps, or Kakao Maps through development work to incorporate them into their own services.
📽️ Let's watch it together to explore the examples in the retail sector utilizing Dabeeo's indoor mapping service.
---
So far, we have explored examples of how retailers are utilizing Dabeeo's indoor mapping service in their actual operations.
In the future, when you use the websites, mobile apps, or kiosks of various department stores, it would be great if you could think to yourself, "Ah, this is the data provided by Dabeeo!" 🤗 and use it accordingly. If you come across any areas that you think could be improved while using the service, please let us know! While immediate implementation may not always be feasible, we are always open to feedback and suggestions for improvement. 🌱
✔ For any business inquiries, please email sales@dabeeo.com or 🔗www.dabeeo.com
Dabeeo
Join Dabeeo on the path to becoming a global leader.